You KNOW you are destined for MORE
You KNOW you have been dimming your Light
You KNOW you long to let your Soul shine freely
You know your days as a caterpillar have (long) expired but:

you might feel that you somehow don't have what it takes to step into yourself fully.
you might not have clarity of what this even means.
you might feel you lack confidence, knowledge or even energy.
or you don't want to rock the boat as you are scared of what the change will bring you and the people around you.
you might feel that you should just be happy with what you have already as life is pretty ok most of the time.
you might even feel that you are nobody special so who do you think you are, to want more, what do you have to offer?
But still there is this longing.. this calling... for more, more meaning, more Soul expression..
If this sounds like you, I invite you to join your Sisters on a 6 months online transformational coaching journey and learn to let go of the resistance and unconscious blocks that are holding you back from stepping into the highest and brightest version of yourself.
So, are you ready for your transformation? Ready to be MORE YOU and let your Soul shine freely?
Then I would love you to join us on our next journey!
'Hmmm, all sounds exciting but also (a little) scary and out of your comfort zone?'
Exactly, magic and Soul shining are generally found outside of your comfort zone so this is a good sign! Feel the fear and sign up anyway, you won't regret it, I promise!
The good news is, when you Sign up below you can start your journey immediately because you will receive your pre-course work straight away. The rest of the program will kick off on the 31st of July (as new moon is always a great time for new beginnings!).
Not sure or have some questions? Please send me an email ([email protected]) and we can schedule a Skype conversation to chat and get to know each other a bit better before you sign up for your journey.
Looking forward to Rising & Shining together!
Your Soul and your Tribe (which includes me ; ) are waiting to serve, support and guide you!
Love, San
TESTIMONIALS
"The Rise & Shine journey has been an awakening experience for me. Even though I have done a lot of self work in the past, this journey has further enriched my spiritual and emotional development. I have found this an affordable, convenient and manageable way to receive the guidance that I need. The exercises and activities are not always easy, but they are definitely worth it. Having San as a coach along with my 'sisters' sharing their experiences, allows me to feel like I am not alone in this.I now feel more aligned with my life purpose. My true, inner confidence is growing and I'm learning how to embrace life and free my potential. I highly recommend The Rise & Shine journey as a way to rise above your own limitations." - Misty (after 7/12 modules).


-----------------

"The Rise & Shine Sisterhood coaching has been an enjoyable and enlightening experience, where I always felt safe, always had choice and encouragement to keep turning up for myself. Each module brought insights, challenges and self-love practises which have helped me to stand in my power more, be authentic and appropriately assertive, have clarity about my boundaries, engage with life and relationships with greater courage and have a more confident ability to communicate truthfully and clearly. It has brought insights and understanding about my default behaviours and beliefs, I have found ways to be kinder to myself, experienced joyful relief and healing when stepping out of other's business. I feel and am more awake to what is going on within and around me and I am able to respond with grace and wisdom more easily in all aspects of my life. San is super professional – clear, caring, acknowledging, encouraging and open as she offers her gifts, guidance and support in a non-demanding and non-judgemental way. I believe that humanity is going through a recalibration to finer frequencies on many levels, and as we engage in this delicate dance we receive great gifts to Rise and Shine. This Rise & Shine journey is not only valuable, but a fun, light, deep, creative and opening journey that I celebrate having invested in to learn, to heal, to grow, and have access to tools and support as I continue the awakening journey called life. In my opinion every woman can benefit from this journey and we are all worth it. The more we are in truth, the greater our gifting to the world. It is indeed time to rise and to shine, to honour all that we are!" - Naomi
-----------------

"Rise & Shine has taught me the basics of being who I am and not being the person people want me to be.
The journey gave me a lot of confidence which I thought I didn't have at all or should I say "the confidence I thought I'd lost", everything we did had a positive impact in my life." - Marara
----------------
"San has made an invaluable contribution to my life, one which I wish I had received earlier in life. She has a wealth of tangible resources, knowledge and advice which she presents in such a professional way. I really appreciated her balance between 'soft' and 'hard' skills. She shows incredible empathy, however this does not get in the way of calling out some challenging observations and suggesting some necessary changes. Wonderful to be 'working' with someone who really is good at what she does." - Gillian
----------------
'San is a wonderful guide/mentor/sister/friend who is clear in her process and very supportive along the journey as well. I found each module linked so well with the next. It was amazing how the course takes the most beautiful flow. I've learned to integrate very special things into my daily life through the practices we did. San offers the perfect tools to help you create the life you want instead of letting life 'happen' to you. I highly recommend this course to anyone who is looking deep within themselves for the answers, and would like a group of 'sisters' to share it with'. - Lauren

------------------

'My journey with San truly helped me grow more into the more confident person who I wanted to be. She listened and understood what I wanted, while knowing my limits and how to push them. She also knows how to say what needs to be said. Her intuition is spot-on and I felt comfortable talking to her about things I normally wouldn't talk about. Overall I loved being coached by her and would recommend it to anyone who wants to transform their lives and be the version of themselves they want to become" - Louise
---------
"Dear San, Thank you for the change in my life you facilitated so masterfully. You helped me to get to know and love my true self and to lift the burden of false beliefs that had been preventing me from fulfilling my potential. You did it so professionally but also with great understanding and compassion.
I continue working on self-awareness and the more I advance on this path the more I understand the true meaning of the word "freedom". I know how much you love helping people to find themselves and wish you many more coaching success experiences. love, Gloria"
------------
"San's coaching has made a huge impact on my life in a short period of time. The coaching has given me self-confidence, resilience and an ease with people that I had scarcely believed was possible. Furthermore, the new approaches I have learned have "stuck" and have become an integral part of my daily life. I am full of gratitude for San's expert eye and her gentle guidance." - Bridget
-----------
"I must say, I am really enjoying this coaching journey so far. It has already has been opening so many doors - both internally and externally - both comfortable and uncomfortable - but all of it meaningful. Thank you for being my coach at this time." - Milena
----------

I like to describe the experience of my coaching journey with San in the following keywords: powerful, constructive, involved and effective. San has a very pleasant personality and she listens carefully. Thanks to her involved guidance I have found the right tools. These tools work amazingly when I feel uncomfortable in a situation. THANK YOU!" - Carmen
Please note: the first payment will be charged on the day that you sign up for the course and another 5 payments will follow this payment monthly. So if you sign up for the course on the 2nd of May you will be charged on the 2nd of each month starting in May for 6 months even though the course might start on the 1st of June. This is an automatic setting and totally out of our control.
Frequently Asked Questions
When does the Sisterhood coaching program start and finish?
Your Sisterhood coaching program is a 6-month coaching journey which will start as soon as you sign up with your pre-course work. Even though it is a 6-month​ program, the journey never really ends. You will be able to keep on growing and learning using the materials in this course.
What if I am unhappy with my purchase?
We would never want you to be unhappy! If you actively participate in the journey and find that you are unsatisfied with your purchase, contact us in the first 30 days and we will give you a full refund.
How much time does the RISE & SHINE coaching journey require each week?
This is hard to say as it also depends on the time you have available, some Sisters really deep dive an spend hours and hours each week, doing extra readings and others spend about 2 hours each week. One is not necessary better than the other, the most important thing is that you consistently spend at least 2 hours each week on the program. The program is designed to fit in your life, you will be observing yourself and doing practices to practice new behavior while you are doing what you normally do in your life. .
Who is this journey for and who is it not for?
The RISE & SHINE coaching program is for women who are wanting to get in touch with their own inner confidence and strength, who want to stop holding themselves back and keeping themselves small. It is for women who want to step into themselves and shine their light brighter into this world by embracing their truth and showing up more authentically. It is not for women who are in crisis mode or have mental problems. San does coach people with mental illness and in crisis mode but only on a one to one basis as we do not feel that this online platform would be the right place for this work. So if you fit in the last category and feel you need support/coaching please contact San directly for individual sessions.
What will the outcomes of this journey be for me?
This coaching program is designed for you to become more confident and show up more fully into your life. What this means for you and what that looks like will be explored in Module 1 where you get clear on your own personal outcomes and set your intentions for the program. The outcomes or results will depend on the effort you put into putting the content of this program into action. The program itself has proven itself over and over (literally 100's of times) as a great tool and process for transformation but with all coaching programs (online or in person) you get out what you put in! If you consistently work with the materials from this journey and participate actively we guarantee you that you will feel more empowered and confident to go and make your dreams come true!
What does San's personal guidance mean? Can I talk to her?
Yes San is available for individual check ins via email and SKYPE during your journey. Apart from the video messages in each module, she also actively responds to the comments in THE SISTERHOOD (a special forum for this journey) and emails you sent her. San loves her work, her dream is to empower as many women as possible to shine their light brightly into this world so she can't wait to connect with you and help you RISE & SHINE!
How does the program work?
How does the program work? There are 12 modules and you will receive access to a new module every other week. Each module starts with a video in which I will explain the concept(s) you will be working with in the next two weeks followed by coursework to deepen your understanding, awareness and practice your new way of being in the world. Depending on the module, the coursework can exist of a combination of the following: self observation(s), reading, video, exercise, practice(s), journaling, reflection, artwork/drawing, meditation, a fire ceremony, dancing & singing (yes we are also going to have some great fun!) etc. The journey comes with a built-in support system and so you won't be walking this journey alone, you will be supported by: - two Sister-buddies with who you will have bi-weekly check-ins - The Sisterhood, a secure forum for sharing and support, made up of all the like-hearted, gentle women with the same longing on the journey - personal guidance and coaching from me via The Sisterhood, email, WhatsApp, ​and Skype
Your coach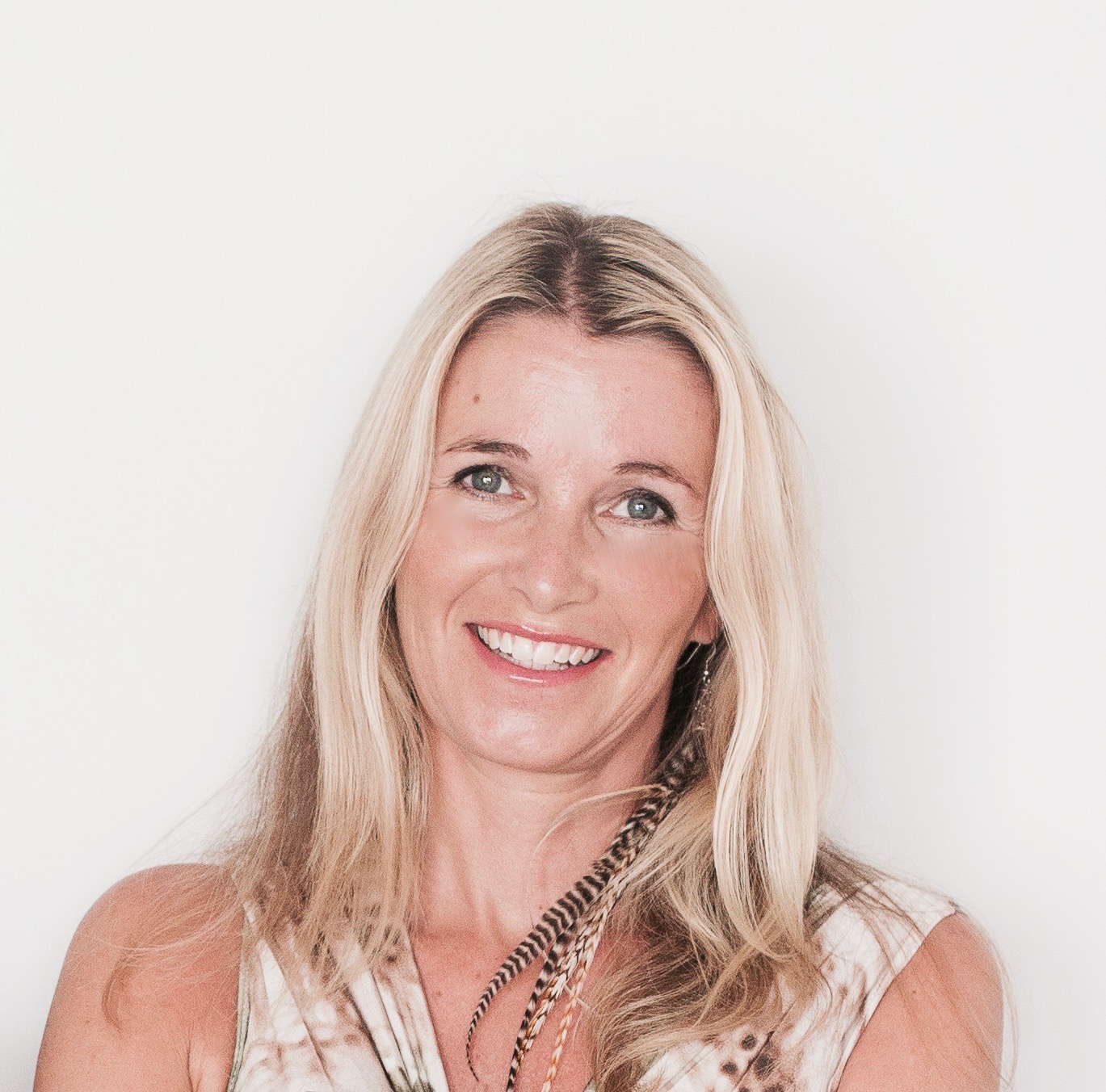 San Silbernagl is a passionate Certified Professional Integral Coach® (PCC) and a life-long student of learning and development, both personally and professionally. She brings a wide diversity of business experience and psychological understanding to her work with individuals and across organisations.
Recognized for her skillful insights and intuition, she leads her clients to personal and professional growth in a practical and holistic way that is customised to each person's unique situation.

Having completed all the programmes run through the University of Cape Town's Centre for Coaching (GSB) and New Ventures West (USA), San is now an Associate of the Centre for Coaching, University of Cape Town, and currently sits on the faculty as a Coach Mentor for the Associate Coaching Course. She holds a Masters Degree in Economics from the University of Amsterdam and has worked internationally as a Brand and Marketing Manager for various Corporations. San is also a certified Circle coach, Reiki Master (energy healer) and EFT (tapping) practitioner and has received the Shamanic Munay Ki Rites.
San's in-depth understanding of psychology, business and metaphysics, together with her gentle but powerful intuitive approach and well-rounded skill set, position her to deliver significant value as your personal, executive or transformational coach.